The Drama of Fake Girl (and Scene)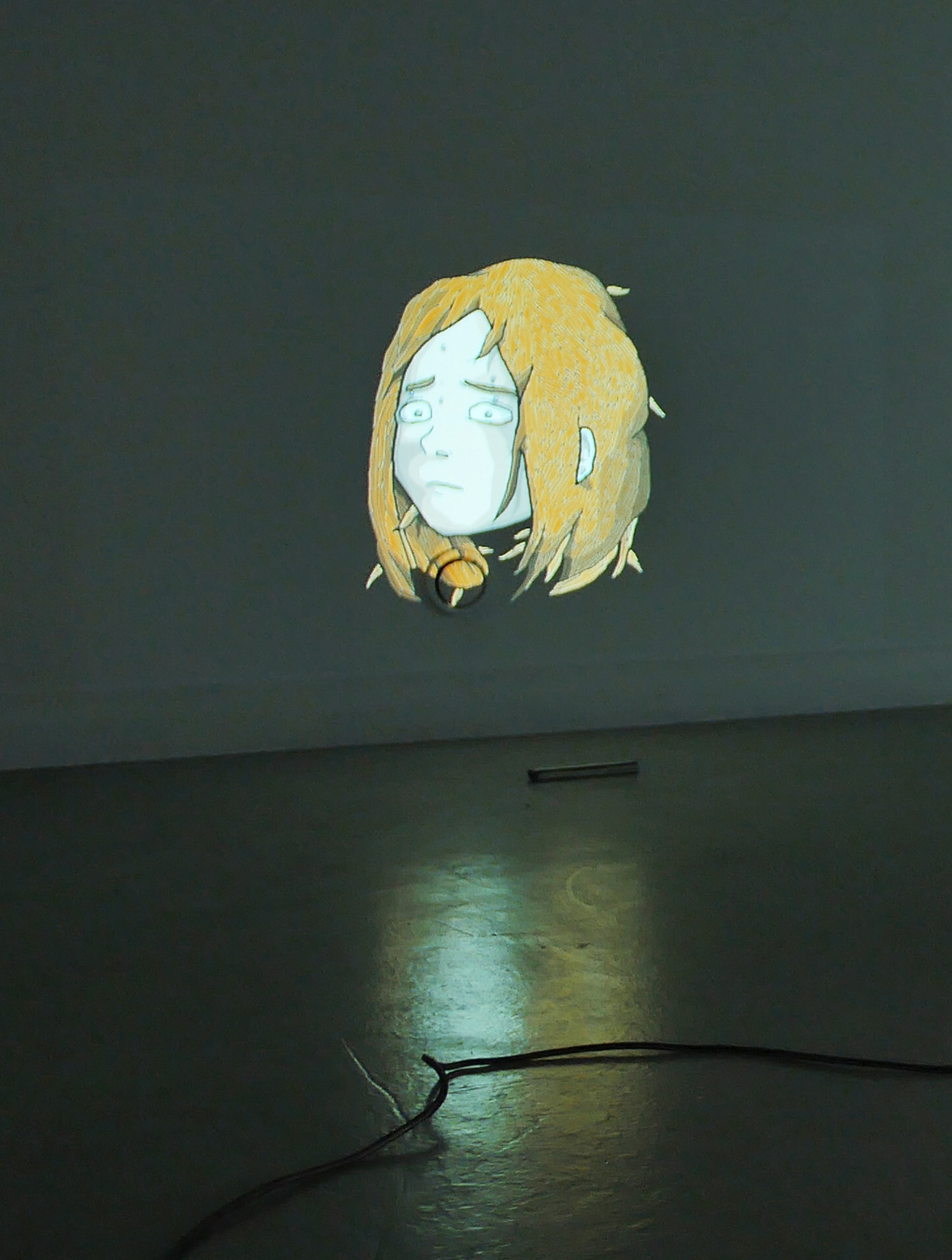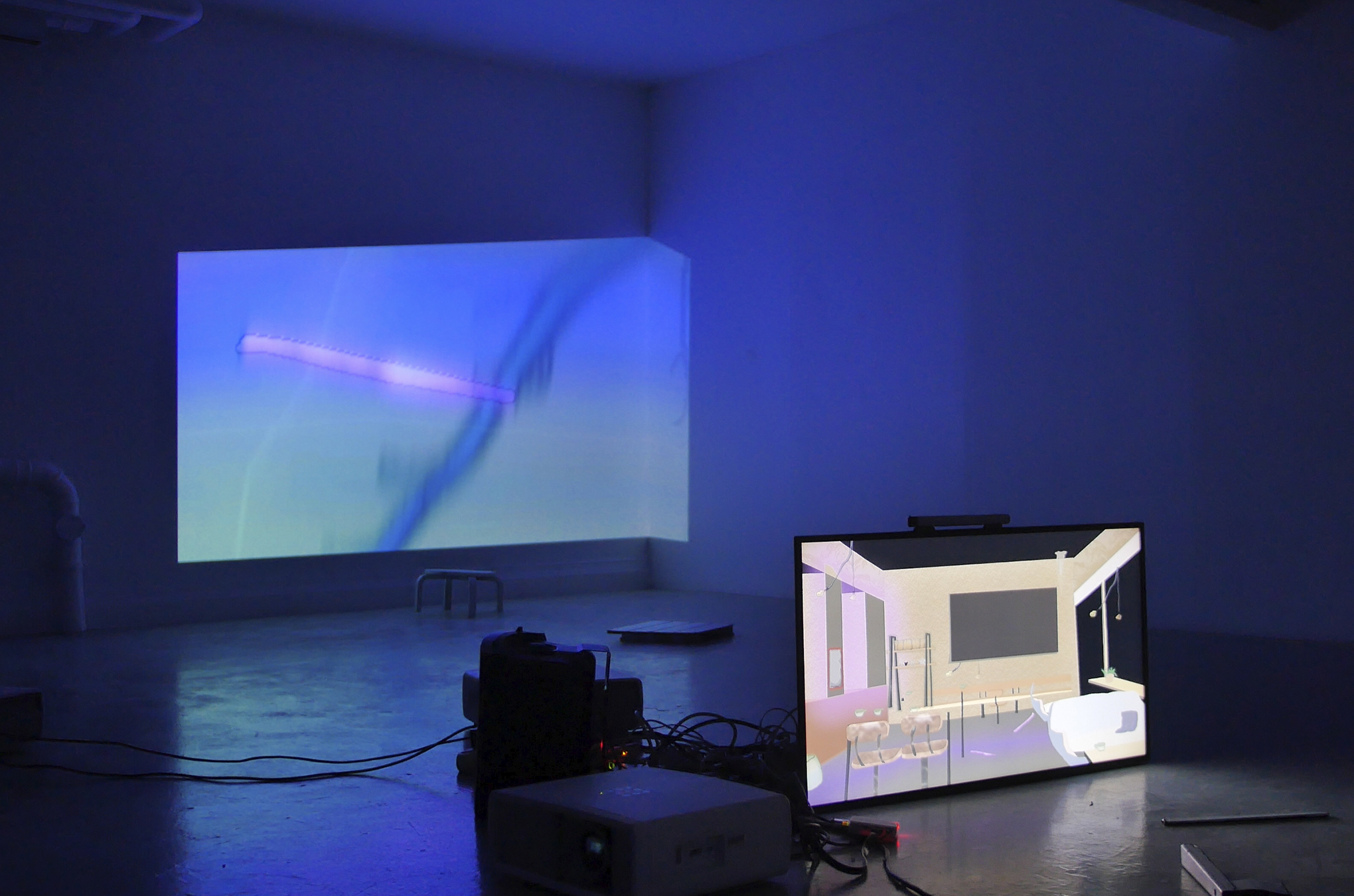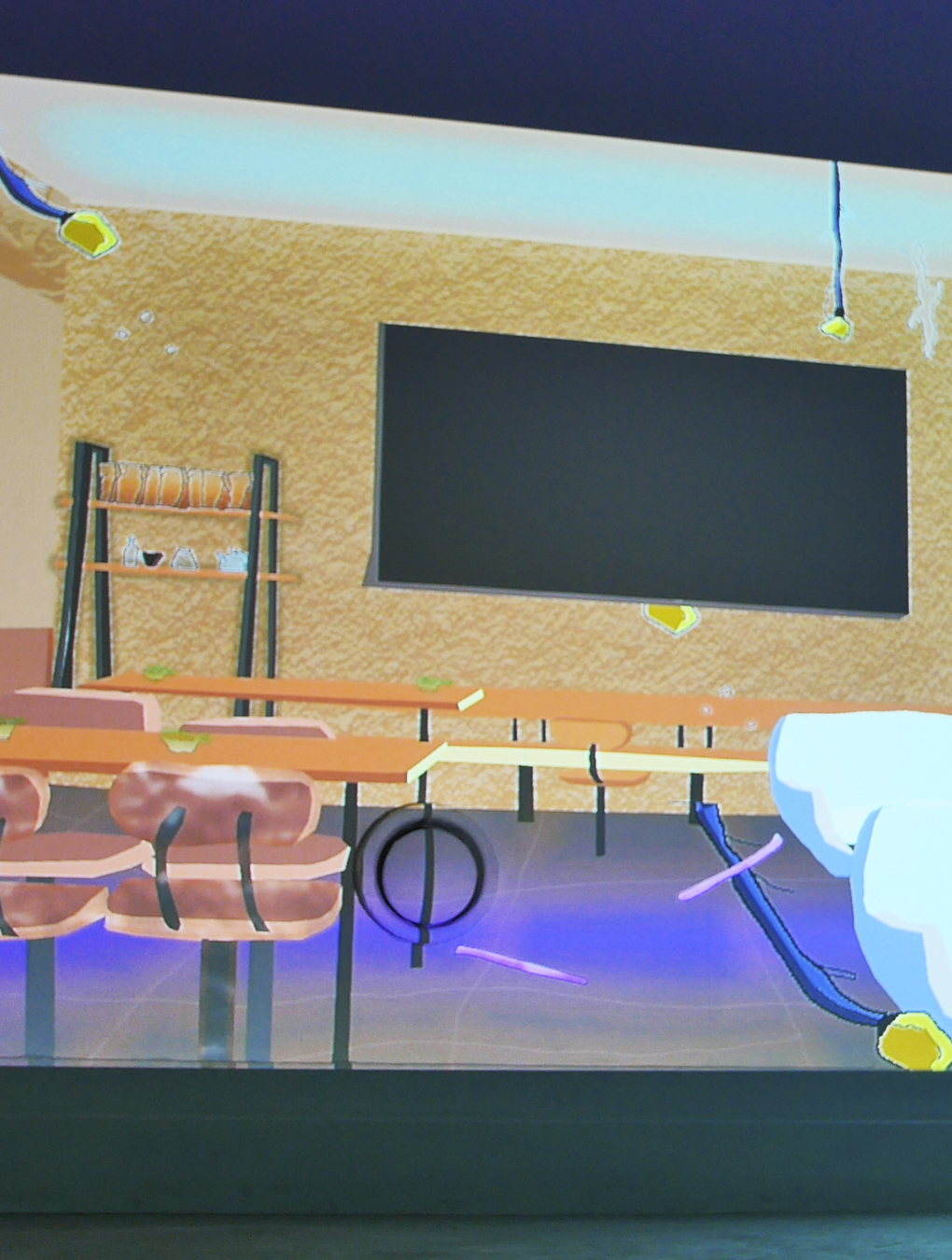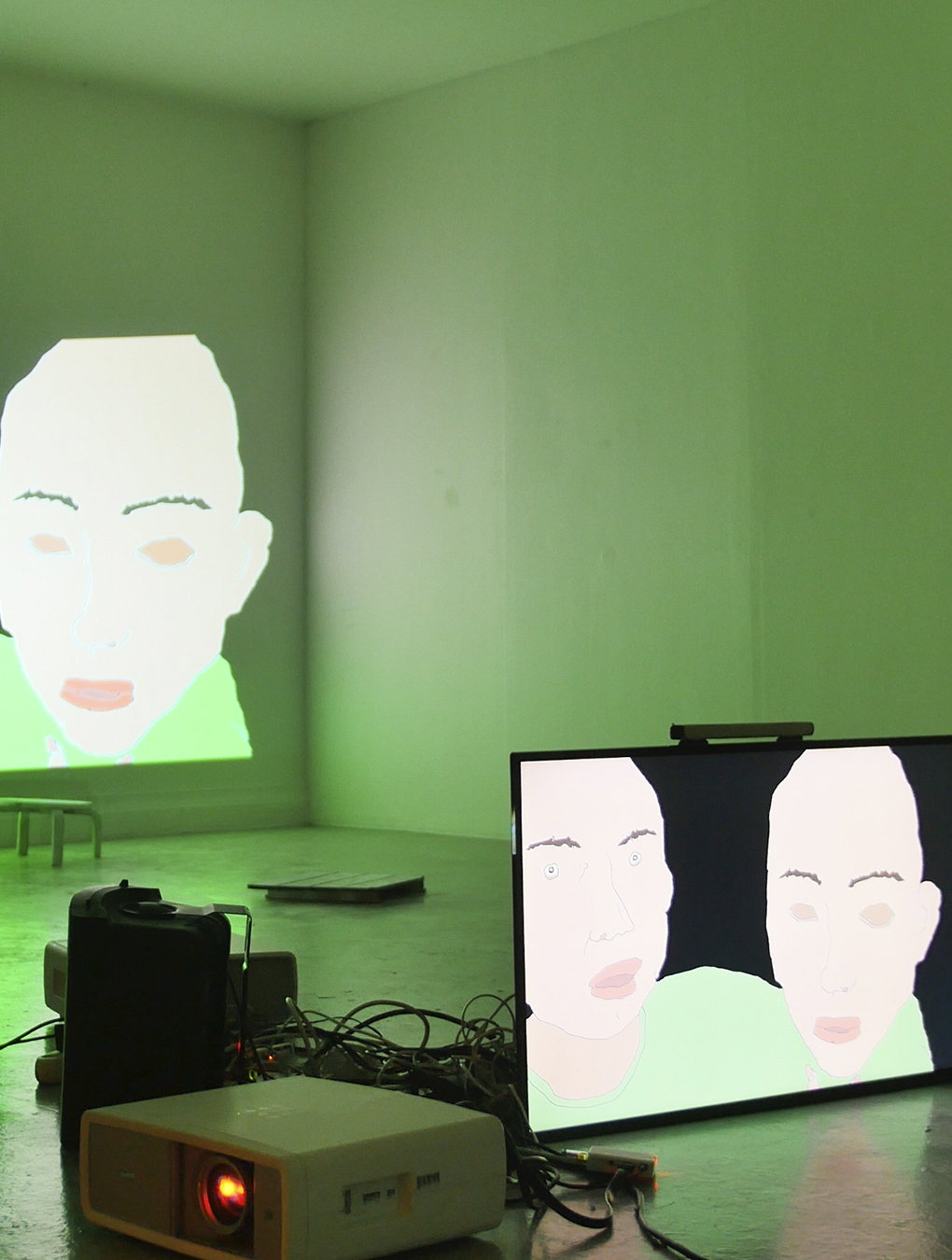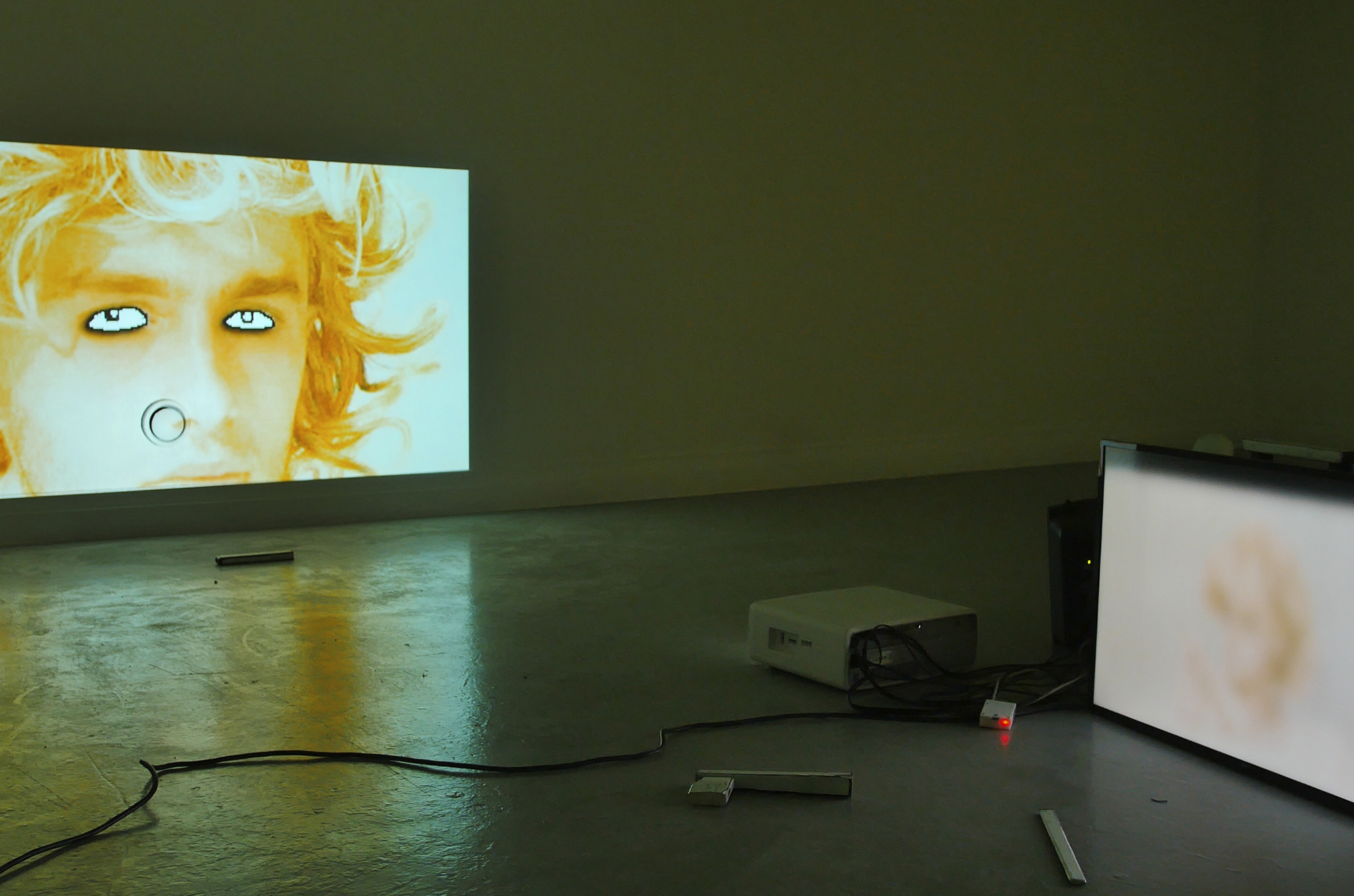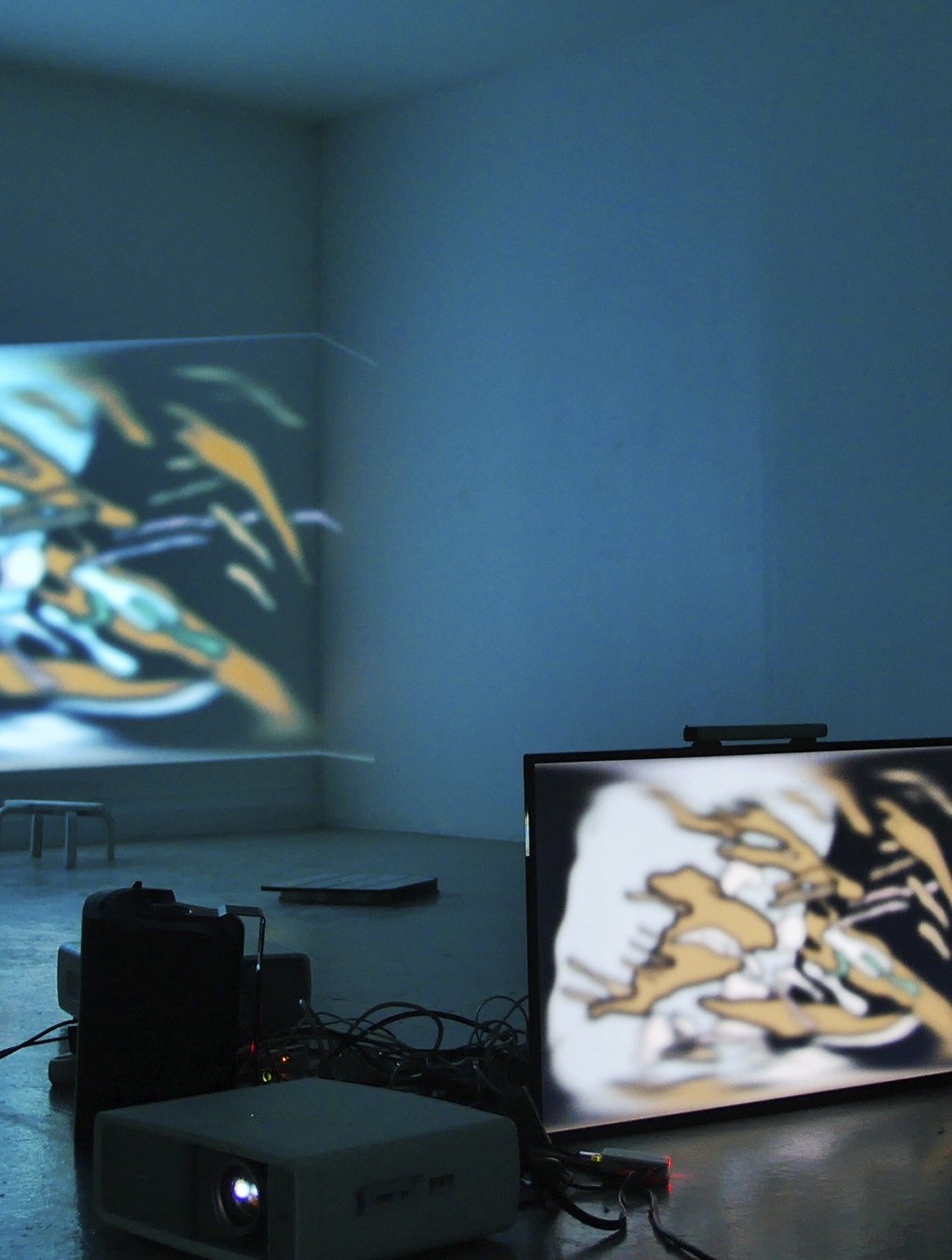 Details

The Drama of Fake Girl (and Scene), 2020

Video, sound, animation, electronic, wood

All photographs by: Oscar Häggström and Nathalie Kouchaki Kol Afrei
The drama of a fake girl (and scene) is about facades, the ones you build against other people, and yourself. Measures that are nothing but constructions and how you use them to edit yourself in a public / private sphere. In this project I have tried to shape this situation and the underlying constructions through animation, film, sound and objects in a changing narrative on projections and screens.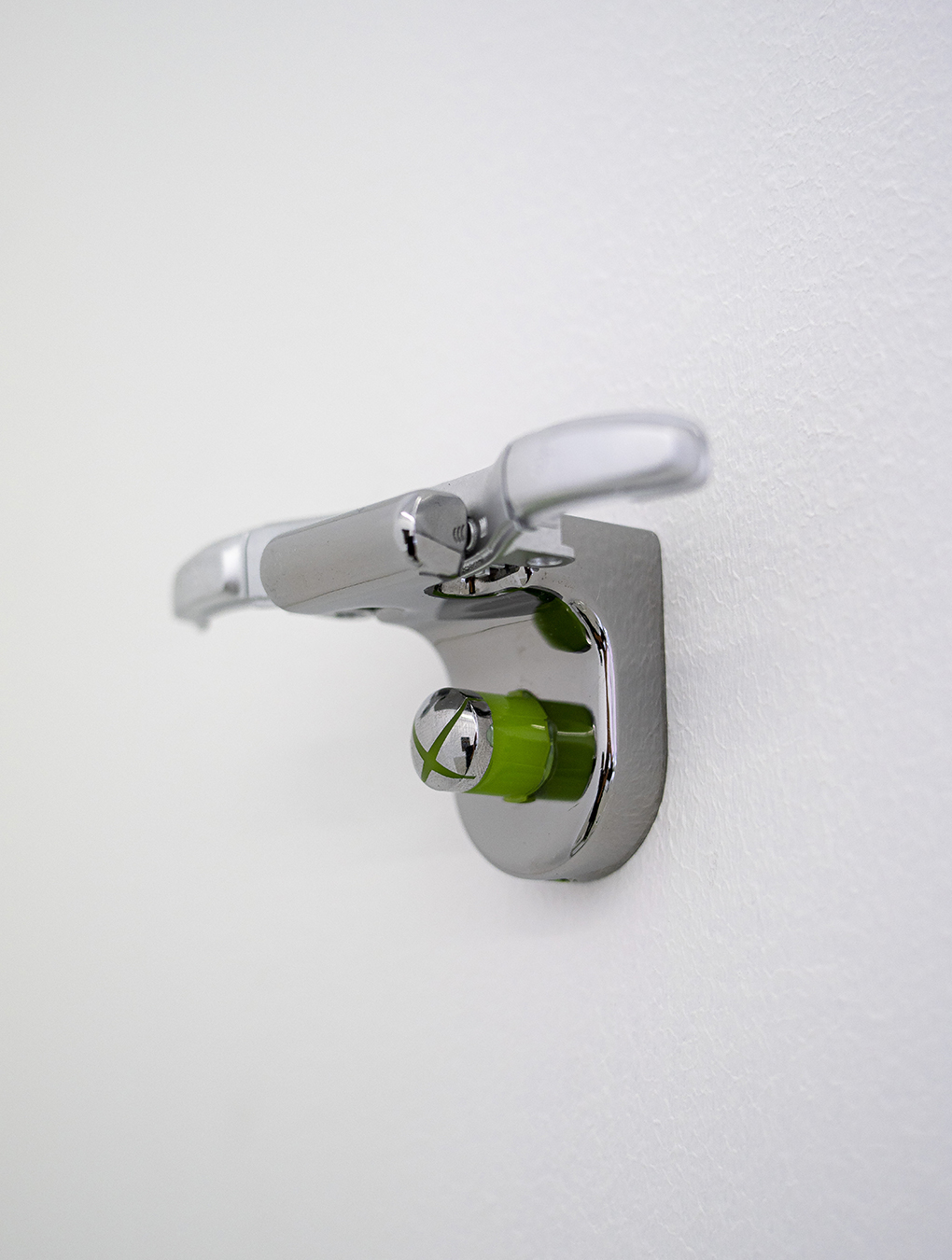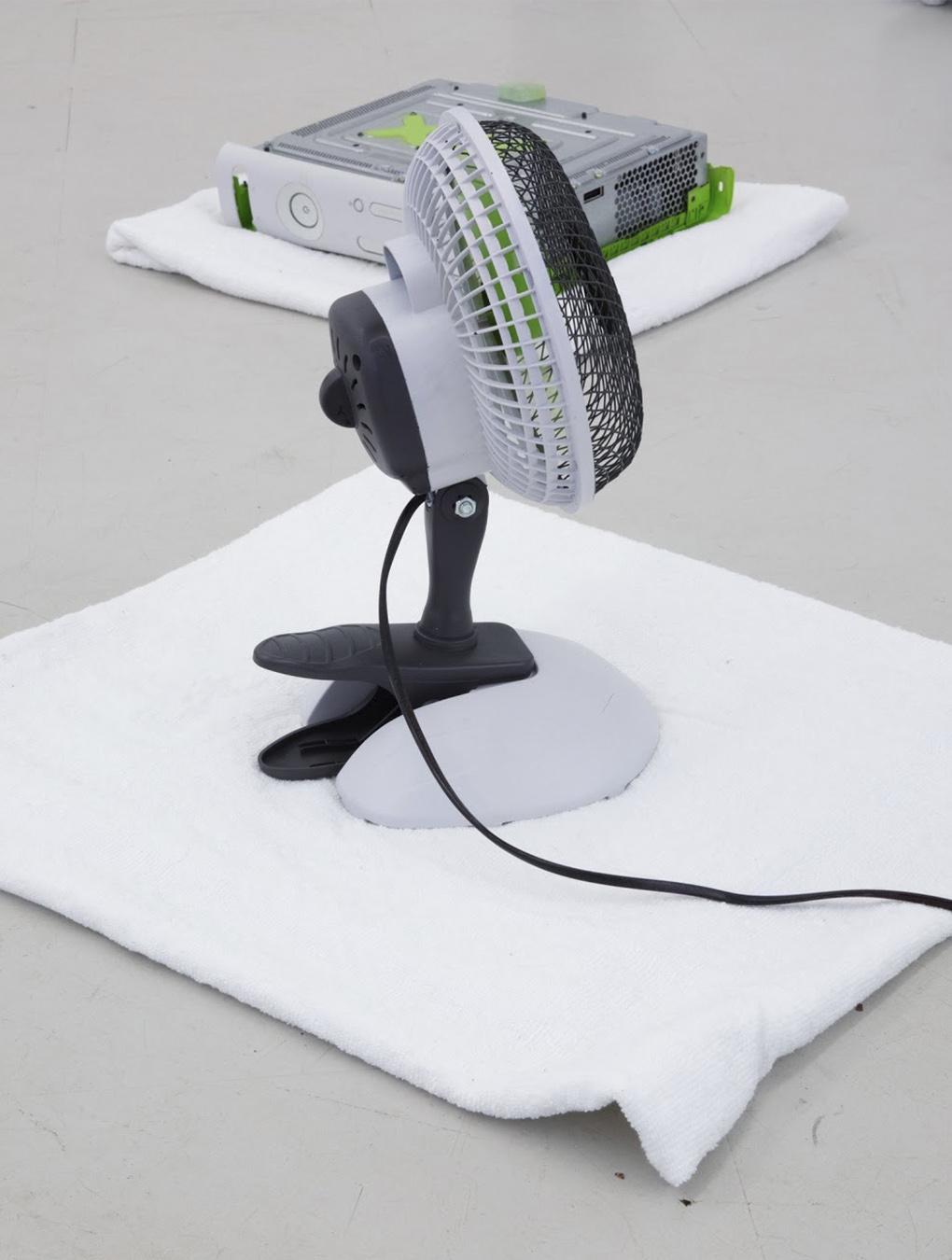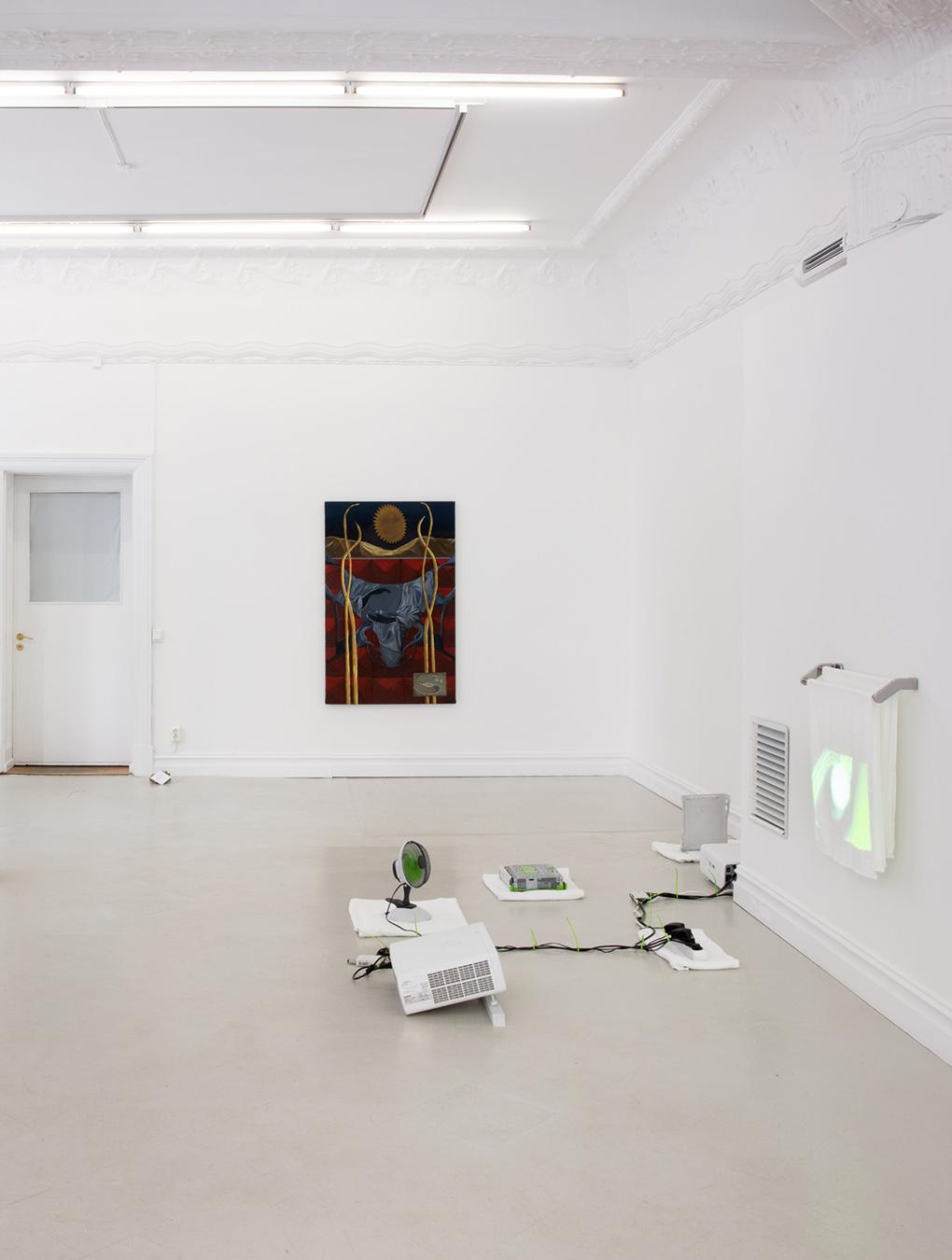 Details

To Live Until You Die, 2020

Video, Towels, Steel, Xbox 360 parts, electronic

All photographs by Erik Gustafsson
The work is produced for the show AEROSOL, SAGE, INTENT: UNLOCK, being exhibited at Göteborgs Konstförening, Kastellgatan 9, Gothenburg and on the website aerosol.energy designed by Gustaf Montelius. The exhibition Aerosol, Sage, Intent: Unlock wants to explore how a young generation of artists relate to a plurality of spiritual ideas and expressions. Emerging as well as established fields such as alchemy, psychedelia and primitive tech now inhabit a variety of virtual and mental spaces. What artistic responses are produced to the present synergy of spirit, matter, technology and economy and what contributions to a contemporary spiritual imagery can be made? Participating artists: Sara Andreasson, Hanna Antonsson, Björn Engberg, Adam Haugbak, Oscar Häggström, Jenny Johansson, Andreas Sandberg, Karin Ström Curators: Andreas Sandberg, Adam Haugbak, Oscar Häggström
The Paranoid is Never Entirely Mistaken
Details

The Paranoid is Never Entirely Mistaken, 2019

Video, Animation, Sound, Electronic, Steel, Plastic, Wood

All photographs taken by Hendrik Zeitler
Named after the quote by Sigmund Freud, the exhibition is concerned about paranoia in the form of surveillance. Where does the body begin and the technology stops, in everyday life? How do I operate in this new Synthetic Reality? An artificial world, where one's self is examined as much from one's actual body, as one's identity through algorithms and technological tools. Curated together with Daniel Gustafsson
Drinking Tea With an Old Established Friend
Details

Drinking Tea With an Old Established Friend, Video, 2019

Photograph, Wood, Steel, Glass

Foto: Yada Yadasson
Screenshot from the movie "Construction", a movie from my Bachelor in Fine Art at Valand Academy. The frame is made of material in the picture.
Wood (or how I learned to grow)
Details

Wood (or how I learned to grow), 2021

Nostalgic wood, Animation, Electronic, Steel

Desiree Burenstrand
Wood (or how I learned to grow) is an installation inspired by fantasy and rave culture, which deals with themes surrounding meritocracy and the different mindsets it evokes